Financial Management for IT
Financial management is no longer an afterthought in IT.
Most IT shops do not make full use of the financial tools and techniques available, leading to difficult conversations with CFOs. Unfortunately, most IT organizations manage their financial planning, management and control using an assortment of "silo-specific" solutions, usually a collection of spreadsheets tied to different tools. This approach cannot convincingly and consistently defend the connection between business value and IT spending. Without the tools to clearly link IT investment to creating organizational value, the IT group is viewed by senior management as a cost center that costs too much.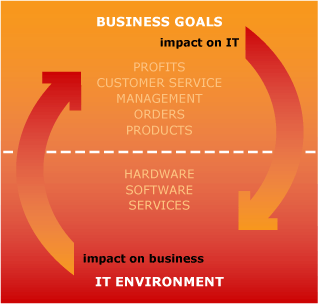 Information Technology is central to the ongoing success and financial health of every large organization.
Competitive environments are changing faster than most companies' IT can respond. IT managers must even justify investments to "just keep the lights on", while driving down IT costs to the business—without endangering long-term IT capabilities. Although new technologies, such as SOA (Service Oriented Architecture), may improve agility, IT managers must trade off support now against cost reduction tomorrow and new business functionality the day after.