Importance of SOA Governance
SOA dissatisfaction and service/SLA faults usually means a lack of holistic service governance:
Service Oriented Architecture combined with standards-based Web Services has matured as the de facto architectural implementation style for intra- and inter-enterprise distributed computing within virtually all IT intensive organizations. The common and recommended SOA patterns and Web Services standards support are built into all enterprise-class software products.
As early as 2005, in an IEE paper, Huhns & Sing defined the three primary components of SOA as: Service Providers, Service Consumers and a Service Registry. However, even by 2011, surprisingly few enterprise SOA implementations have holistic SOA Governance structures built around a Registry. Many of the so-called "failures" or disappointments with Enterprise SOA stem from not implementing effective SOA governance before the enterprise finds itself with hundreds of often poorly implemented services and no governance. The predictable results are:
Development of duplicate services and overlapping services with lost reuse opportunities, wasted resources
Inaccurate or no tracking of service consumers or service usage
Difficult-to-secure services in the runtime environment
Difficult-to-monitor services against SLAs in the runtime environment
"Mysterious" breakages, slow-downs and outages, sometimes even resulting from unknown "rogue" services running in the enterprise infrastructure
Services are created and put into production without adherence to industry standard policies or enterprise standards, including security
Inconsistent compliance with WS-I, WSDL/XSD best practices
No ability for potential consumers to find existing services or design artifacts
Proliferation of service versions
As services change, there is no notification, no visibility and service breakage
Lack of consistent, repeatable processes for governing service development and implementation
Difficult to jointly fund or do parallel development of new services
Yet all of the above so-called "SOA problems" are addressed by the core functionality of a full function Registry and Repository when combined with modern ESBs/Service Containers and defined SOA Governance processes. Effective SOA governance should encompass an integrated design time and runtime functionality so that all service provider-consumer requests and Service Artifacts are under the governance of a Registry and Repository. This functionality enables uniform enforcement of the appropriate Service Policies at the existing or planned multiple federated Gateways, ESBs and Service containers across the enterprise. Governance can even extend to divisional federation and intra-enterprise with key trading partners or as part of a merger infrastructure consolidation program.
HHG is one of the leading IBM Business Partners for the implementation of WebSphere Service Registry and Repository for both design time as well as runtime governance. HHG has a dedicated team for SOA Governance and WSRR implementations with all engagements delivered by the same, consistent team of HHG specialists that have delivered all of our many WSRR implementations. All Governance engagements are personally led by our CTO.
Based on our experience with multiple successful implementations across industries, HHG has created an
à la carte
menu of SOA Governance QuickStart services to help our clients configure and implement WebSphere Registry and Repository to provide practical SOA governance within your enterprise's existing SOA Operational Infrastructure, SDLC and operational processes.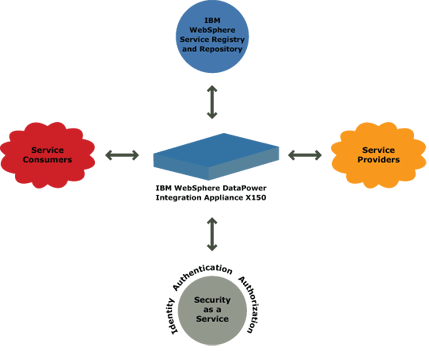 While the most value can be captured from an enterprise SOA governance program, implementation of a "middleware-out" runtime-governance-only approach will greatly improve the performance, security and reliability of your SOA Operational Infrastructure. Therefore, HHG also provides straightforward, extremely cost-effective, middleware engineering and operations implementations focused on controlling existing runtime infrastructures by entering all existing production services into WSRR, indentifying and remediating problem or non-standard services, and then integrating to WebSphere DataPower, WebSphere Process Server, WebSphere ESB, WebSphere Message Broker and a WebSphere Application Server Service Container for virtualization of your services, as well as runtime service governance via declarative policies. HHG was also one of the first implementers of SLA definition and monitoring using a combination of WebSphere Registry and Repository and WebSphere DataPower.
The Fundamental Enterprise SOA Pattern